NEVEL held an event on the 20th!
✨A DAY WITH NEVEL✨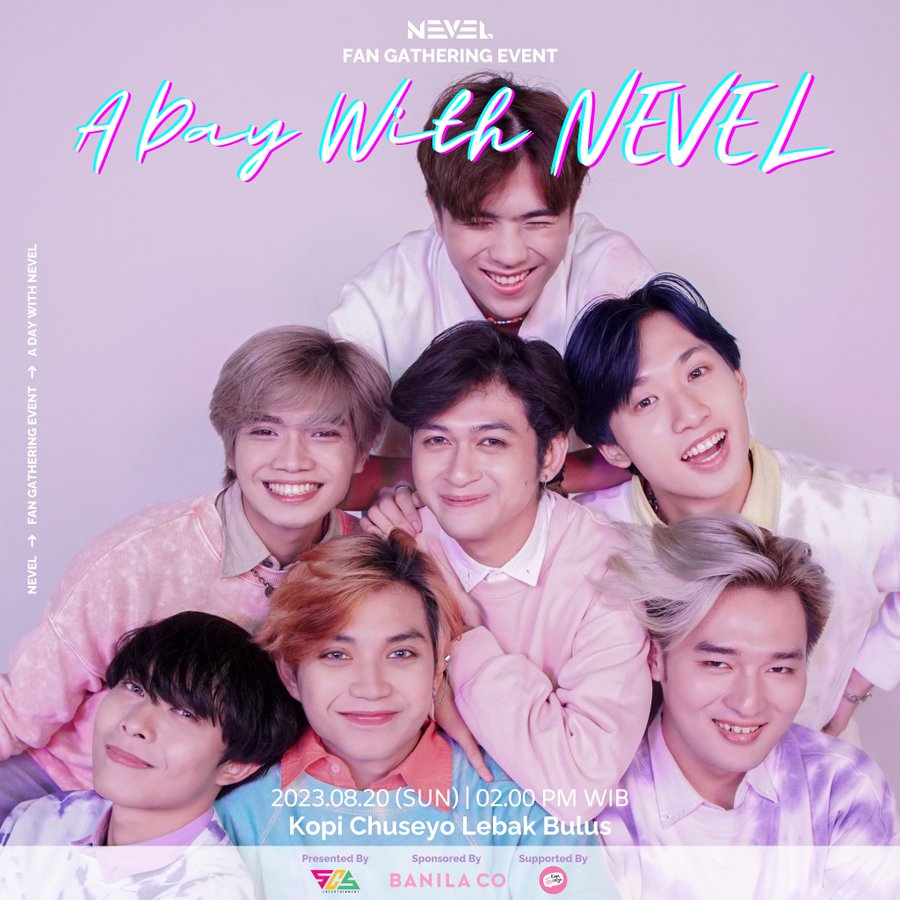 On the 11th, NEVEL's official Twitter account posted an announcement of the event!
Hi LIVEN! Who misses meeting NEVEL members? Let's meet and hang out with NEVEL at the A DAY WITH NEVEL event! There will be a bunch of fun activities there for sure🔥
The event was held at a coffee shop in Jakarta on the 20th at 14:00.
This cafe is usually used for events and for idol fans to gather and socialize.
On this happy news, their fans couldn't hide their delights. The post received many comments like see you soon!!
On the day of the event, the members sang a chorus with their fans and looked back at the video.
NEVEL is an Indonesian boy group that debuted on November 11, 2021 with the single "Number One" from SCS ENTERTAINMENT.
Currently, the seven members are JEREMY, DEARYL, ZHI, YULIUS, HASBI, STEVE, and RIZKI.