RIIZE signs label deal with Sony's RCA Records in the U.S.
'Otherworldly' SM Rookie RIIZE Wraps Up Successful Debut!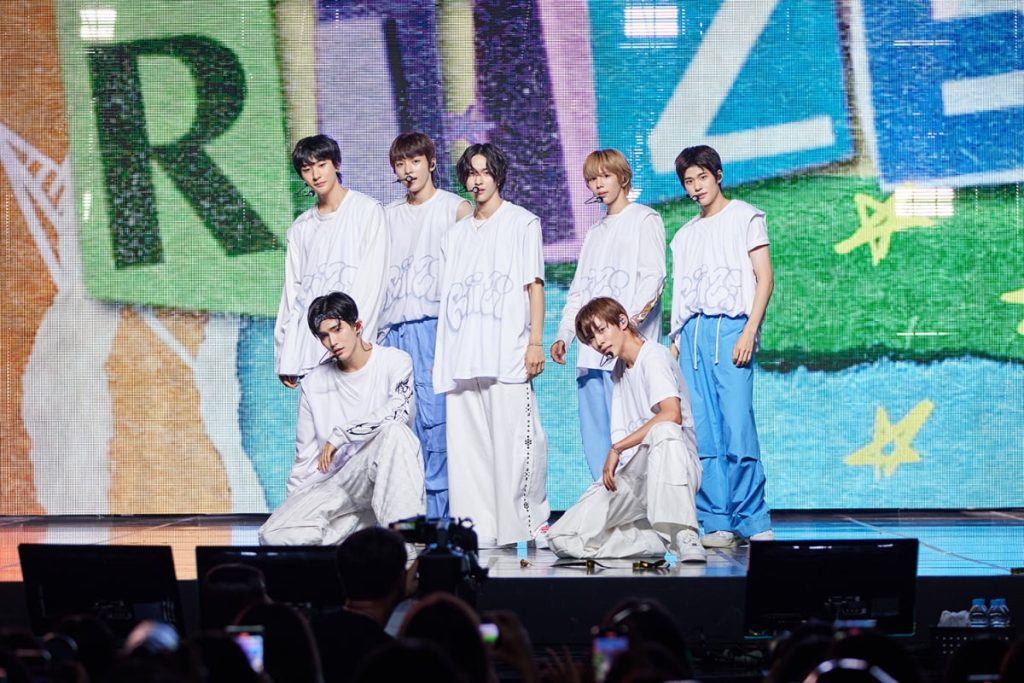 RIIZE has signed a label deal with RCA Records, a division of U.S. music giant Sony Music Entertainment, agency SM Entertainment announced.
RCA Records is the second-oldest music label in the U.S. and is home to world-class artists such as Doja Cat, Justin Timberlake, Khalid, and SZA.
It is unusual for a K-pop group to sign with a major U.S. record label before its official debut, SM said.
"RIIZE is an incredibly versatile artist and we are thrilled to welcome him to the RCA family," said RCA Records President Peter Edge.
RIIZE, who officially debuted with the single "Get A Guitar" on September 4, met fans for the first time at his debut showcase, "Rising Day: Rise Premiere," at Blue Square in Yongsan-gu, Seoul.
After performing "Get A Guitar" for the first time, they said, "We felt good and excited all day long to be with my fans on my long-awaited debut day," and announced that they have named their official fan club SUNZ.
"Get A Guitar" features a funky guitar rhythm and retro synths. It incorporates air guitar and rock 'n' roll gestures, point moves to flip pomade hair, and a pair choreography between members Wonbin and Anton.
"RIIZE will be realizing the dream of a beloved emotional pop artist," said Kim Hyung-kook, SM's Executive Director in charge of their debut project. "We will be releasing new singles in November and December this year. We have also signed a contract with RCA Records, a global label under Sony Music."
Since the release of the title track "Get A Guitar," RIIZE has also been making waves globally, debuting at No. 1 on the Mellon Top 100 chart and topping the latest chart within a week of its release, as well as No. 1 on the iTunes Top Songs chart in the United Arab Emirates, Peru, Thailand, Malaysia, Philippines, and Vietnam, Top 10 in 19 regions including Japan, Hong Kong, New Zealand, Bulgaria, Chile, and Taiwan, and No. 1 on China's QQ Music Surge chart.