BTS Jungkook releases his solo single "Seven"
The lyrics of a sweet and passionate love song that says
"I'll be lovin' you right Seven days a week " is a hot topic.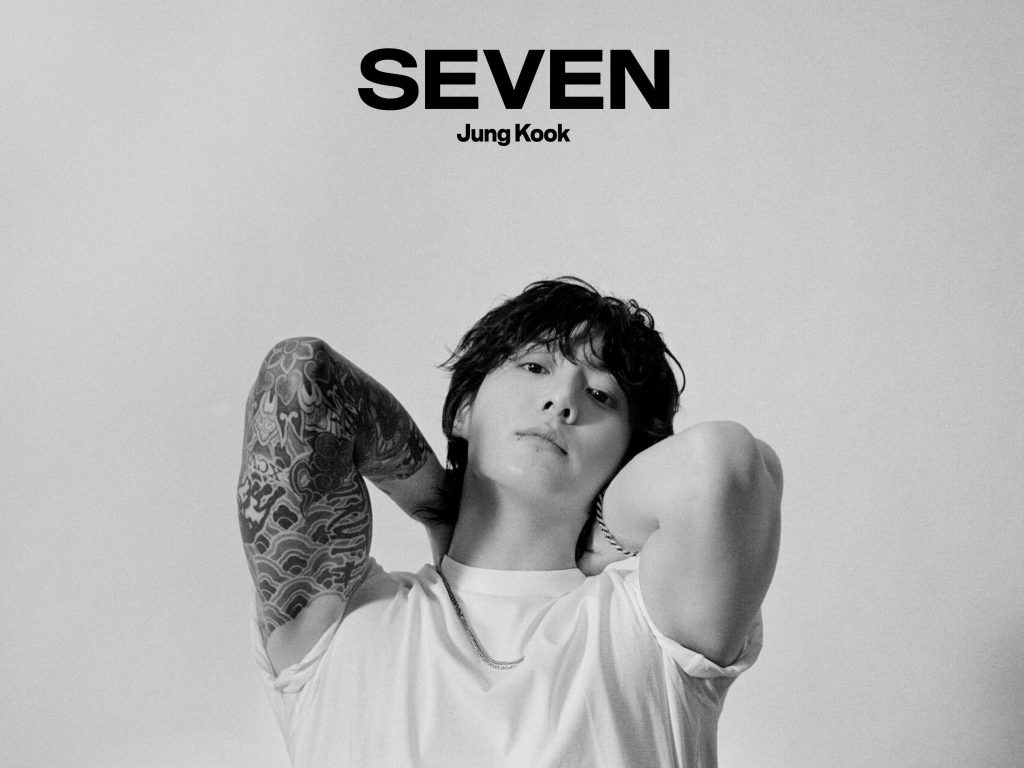 Jungkook of BTS has taken the first step in his solo career.
On July 14, his solo single "Seven" was released. Although he has previously released solo songs "Still With You" and "My You" in the form of free music, this is his first official solo project.
He said of his first solo work "Seven,"
"It's a highly addictive song that everyone can enjoy easily and comfortably. When I first heard it, I immediately thought, 'This has to be my song,' and there weren't many songs that I listened to that I was immediately hooked on, so that was great," he introduced.
"Seven" is a summer song that combines an addictive melody with the warm sound of acoustic guitar and the rhythms of the "UK garage" genre (electronic music created in the UK in the early 1990s), allowing everyone to enjoy the summer atmosphere.
It is a passionate serenade with lyrics about wanting to spend the whole week with the one you love. His sweet voice adds to the charm and perfection of the song.
From working on songs to music videos, the solo project involves glamorous stars.
Grammy award-winning music producers and composers Andrew Watt and Cirkut participated in the production and production. Also popular American rapper Latto joins as a featured artist, infusing the music with a vibrant and fun energy.
The music video also featured actress Han So-hee, adding to the synergy. The trailer attracted the attention of fans around the world, with more than 1 million views in just 10 minutes after its release.
In addition, Scooter Braun, CEO of HYBE AMERICA, actively participated and added his strength to the work process of "Seven" as well as Jungkook's solo projects in general.
Jungkook said, "I wondered how I could make more people enjoy. This song was my first attempt at this genre, so the process was new to me. I learned a lot while recording it. It was fresh and good."
He was the first runner to perform on stage at the 2023 Summer Concert Series hosted by Good Morning America, the morning news program representing the U.S. broadcaster ABC, on 14th.