TOMORROW X TOGETHER, a 5-member K-pop boy group, will hold a world tour "TOMORROW X TOGETHER WORLD TOUR <ACT : SWEET MIRAGE>" in 13 cities in Asia and America, starting with a concert in Seoul, Korea on March 25 and 26.Details will be announced later.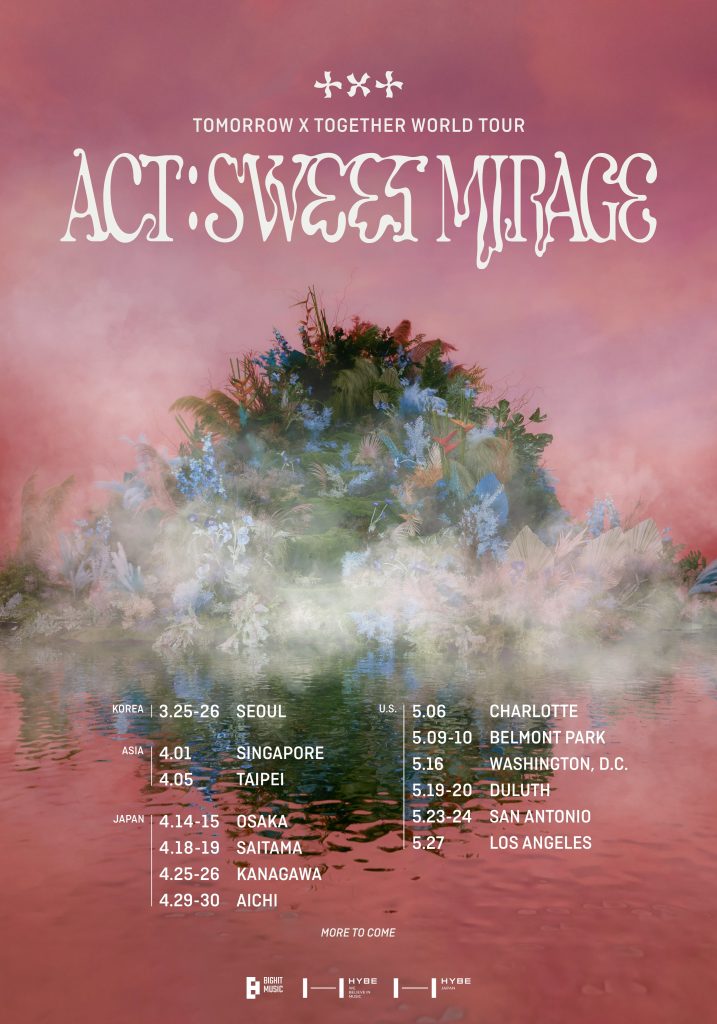 The "fourth generation leader" TOMORROW X TOGETHER charted at No. 4 on the U.S. Billboard 200 with their 4th Korean mini album "episode 2: Thursday's Child," released in May 2022. The album charted for 14 consecutive weeks, setting a new record for the longest charting album by a group.
Furthermore, according to the "2022 Year-End Report" released by Luminate (formerly Nielsen Music) in the U.S., TOMORROW X TOGETHER's 4th mini-album "episode 2: Thursday's Child" sold 227,000 copies (single album actual CD basis) in the U.S. last year. They are gaining global popularity, recording the third-highest ranking as a fourth-generation K-pop artist.