Moonbin & Sanha (ASTRO) successfully completed their 3rd mini album fan showcase! Title song 'Madness' hot performance first released
Moonbin & Sanha (ASTRO) started their third unit activities amid fans' support
On the afternoon of the 4th, Moonbin & Sanha held a fan showcase to commemorate the release of their third mini-album 'INCENSE' at Yes24 Live Hall in Gwangjin-gu, Seoul. In particular, this showcase was simultaneously broadcast live on ASTRO's official YouTube channel, drawing attention from many global fans.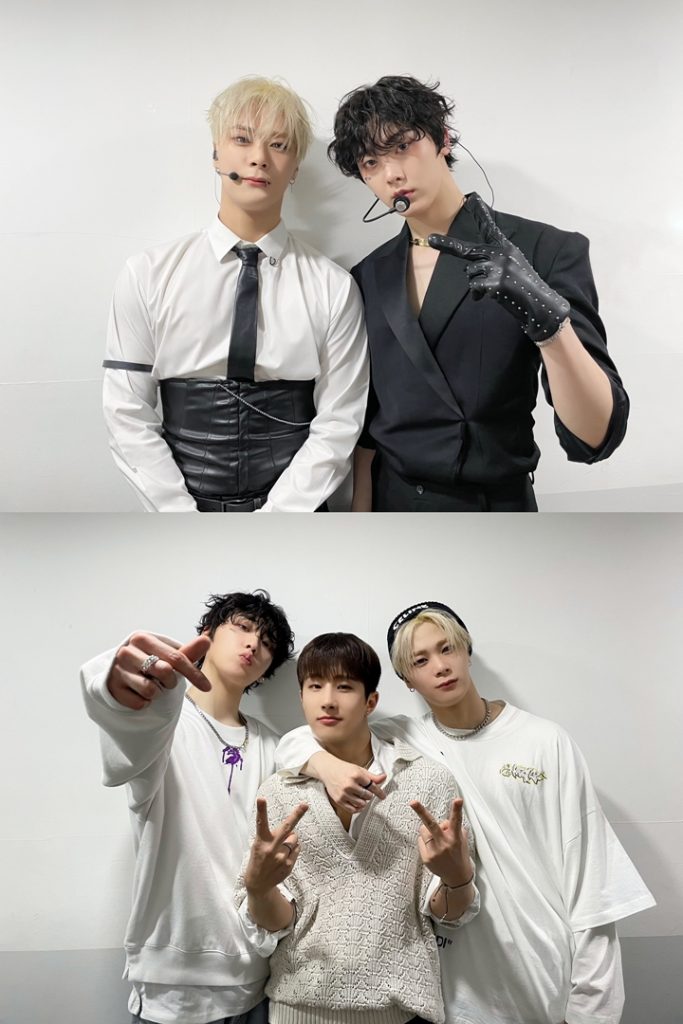 On this day, Moonbin & Sanha opened the showcase with the stage of the title song 'Madness'. Moonbin & Sanha's restrained sexy performance and addictive sound harmonized, drawing enthusiastic responses from fans.
Moonbin & Sanha, who held their first offline showcase as a unit, filled their time with fans in a variety of ways under the guidance of Astro member Jinjin. Moonbin said, "I'm happy to make a comeback after a long time. I wanted to see you guys quickly," he said, and Sanha said, "Thank you, Aroha (official fandom name), for waiting for a long time. Moonbin & Sanha who have grown up are starting now, so please watch over them."
The album was introduced in the order of 'Base Note – Middle Note – Top Note' (base note – middle note – top note), which constitutes the perfume pyramid in line with the album's name, 'INCENSE'.
Moonbin said of his self-composed song 'I'm drawn', "I tried to get closer, but I expressed the feelings I felt when I got further away", and Sanha introduced his self-composed song 'Wind', saying, "It contains gratitude towards those who helped me to shine." did.
In the 'Top Note' stage, Moonbin & Sanha, who had time to answer fans' questions, released a behind-the-scenes video of the music video for 'Madness'. Then, the stages of the refreshing b-side songs "Chup Chup" and "Your day" were released for the first time, eliciting an explosive response from fans.
Finally, Moonbin said, "I hope you enjoy our music for a long time and be happy. Please look forward to a great performance in the future, whether you hear it with your ears or see it with your eyes. Please continue to love the upgraded Moonbin & Sanha."
The title song 'Madness' of 'INCENSE' released by Moonbin & Sanha on the same day is a pop dance song that combines EDM and big band elements with an intense bass sound. At the same time as the release, it started cruising by settling on the real-time charts of major domestic music sites such as Genie and Bugs.
After successfully completing the fan showcase, Moonbin & Sanha will be active with their third mini-album 'INCENSE'.