Travis Japan to Release 1st Album "Road to A"
Travis Japan will release its first album
"Road to A" on December 20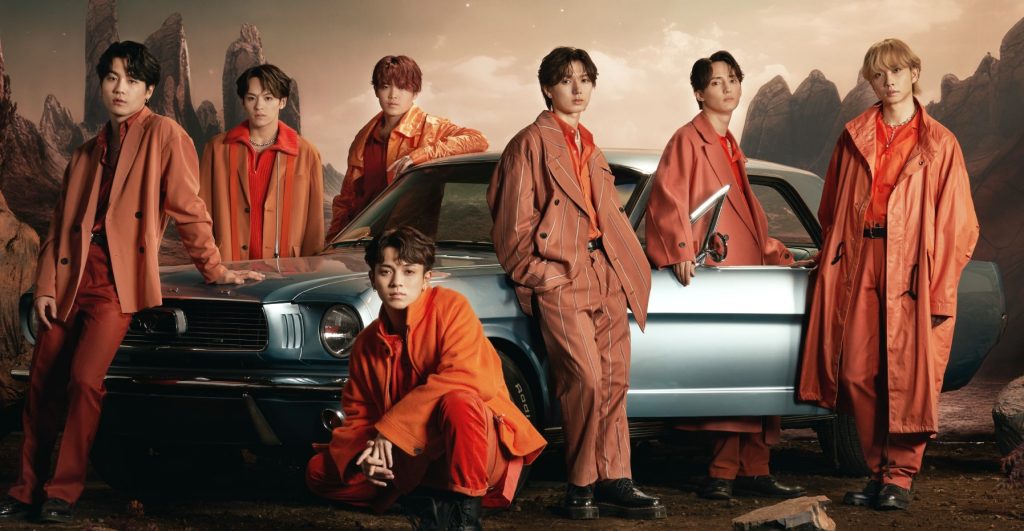 The album title "Road to A" stands for "Road to Authenticity". It is a statement of Travis Japan's belief in pursuing the "essence of entertainment" and a proof that the current Travis Japan is "genuine entertainment". In addition to the members' desire to prove that Travis Japan is "genuine entertainment," the band members also expressed their wish that "A" is the first letter of the alphabet, and that "A" is the first letter of the alphabet, and that "It has been one year since our debut, but we have returned to our roots, and all roads, whether they are roads we are stepping on again or roads we have yet to tread, are always starting from our roots. It is also a journey in search of "A". By going back to "A", we can challenge without fear, and we would like to continue our journey to always find "A".
In addition to their debut single "JUST DANCE!" and other singles distributed so far, the album includes "99 PERCENT," the theme song for the drama "Kekkonjikketsu Hi" starring Genta Matsuda, "Swing My Way," "Turn Up The Vibe," and "DRIVIN' ME CRAVE," which was performed as a new song at their debut concert. DRIVIN' ME CRAZY," as well as seven new songs for a total of 17 tracks. The regular disc will have a total of 19 songs, including two special tracks, "My Dreamy Hollywood" and "PARTY UP LIKE CRAZY," which were performed on "America's Got Talent," the program that led to their global debut.
The video disc on the initial T disc will include music videos for the single songs, variety content, and more. The first J version will be a 2-CD set containing 8 songs including "Yume no Hollywood," a song from their junior years selected by the members themselves. The FC Limited Edition includes a CD with songs from each unit, a video of the recording sessions, a visual commentary from the "Candy Kiss" release event held in July of this year, and a video disc containing a variety of contents.
In addition, the "Talk with" system, which allows you to talk to the "AI" Travis Japan, is included as a special bonus for the first pressing of all formats only. Talk with" is a system that allows users to talk to a person on the display and experience an emotional dialogue as if they were actually talking to the person in person. The system allows the viewer to enter the serial code enclosed in the album on the browser. The system utilizes pre-recorded video to reproduce the tempo of the conversation, adjusting the unique human pauses according to the content of the conversation.
October 28th is the release date of the global debut song "JUST DANCE!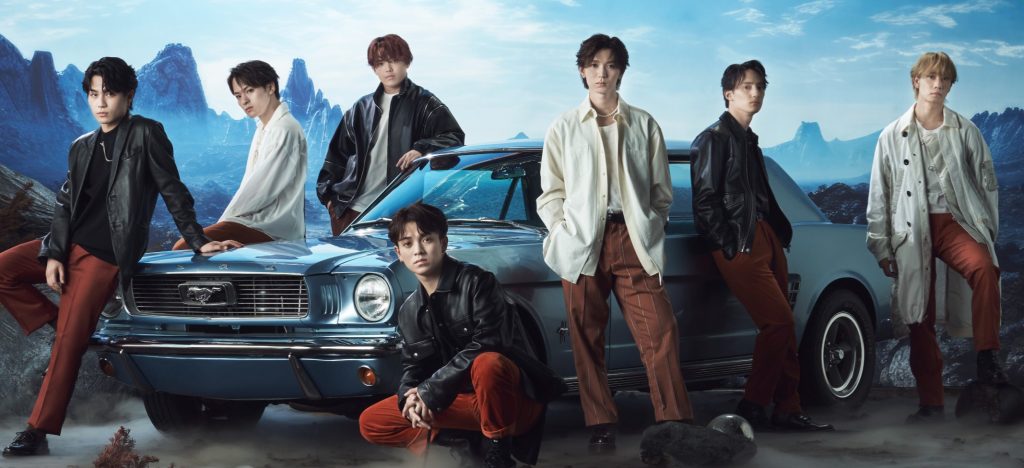 ◎Release Information
Album "Road to A
2023/12/20 RELEASE
<Initial T disc (CD + Blu-ray)
<Initial T version (CD + DVD)
<Initial J version (2CD)
<Normal Edition (CD)
<FC Limited Edition (2CD+Blu-ray+Goods)
<FC Limited Edition (2CD+DVD+Goods)
Travis Japan Official Website:Travis Japan – UNIVERSAL MUSIC JAPAN