ENHYPEN's First Dome Concert in Tokyo Ends Successfully
140,000 enthusiastic about Japan tour🔥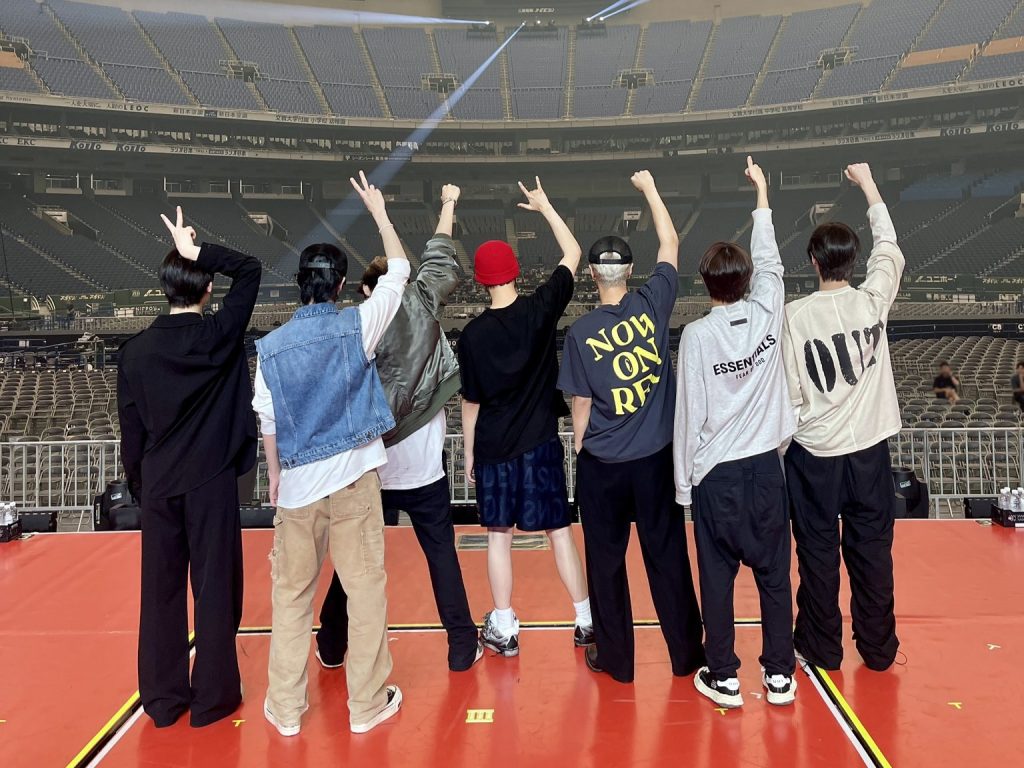 ENHYPEN successfully concluded their Japan Dome Tour with their first Tokyo Dome performance.
They held "ENHYPEN WORLD TOUR 'FATE'" at Tokyo Dome on the 13th and 14th.
This July, ENHYPEN, who started their world tour "FATE" in Seoul, traveled to Japan for their first Japan Dome Tour, which drew a total of 140,000 people.
After meeting their fans first at Kyocera Dome in Osaka on the 2nd and 3rd, they finally made it to Tokyo Dome for the finale of their Dome Tour.
After only 2 years and 10 months since their debut, ENHYPEN performed at Tokyo Dome for the first time, setting a new record for the shortest time ever for a K-pop boy group.
ENHYPEN performed Japanese songs, including original Japanese songs, on stage at this concert, and charmed Japanese fans with a different configuration from their Seoul performance.
Jungwon said, "This is our first solo concert in about seven months since 'MANIFESTO,' which was ENHYPEN's first world tour. Following 'FATE' at Kyocera Dome and today's Tokyo Dome, the moment of spending time with so many ENHYPENE (name of fans) is like a dream," he said.
A special stage only available in Japan was also unveiled: a surprise appearance by Pikachu, who danced with ENHYPEN to the collaborative song "One and Only," released in July as part of the "Pokémon Music Collective" project, drew much attention.
Fans also stood up and enjoyed the stage while playing with the members. After seeing the penlight wave, Jungwon thanked the fans, saying, "I really don't think I will ever get tired of seeing this scene for the rest of my life.
Japanese member Niki said, "I would like to thank everyone at ENGENE for filling Tokyo Dome to capacity today. This is the end of 'FATE' in Japan, but ENGENE and we are bound by 'fate', so please be well until the day we meet again."
After the Japan Dome Tour, ENHYPEN will continue its second world tour "FATE" in October in six cities in the U.S.: Los Angeles, Glendale, Houston, Dallas, Newark, and Chicago.