Starring Cha Eun-woo, "A Good Day To Be A Dog" drama to air in October.
Actor Cha Eun-woo takes on a different acting persona
in "A Good Day To Be A Dog.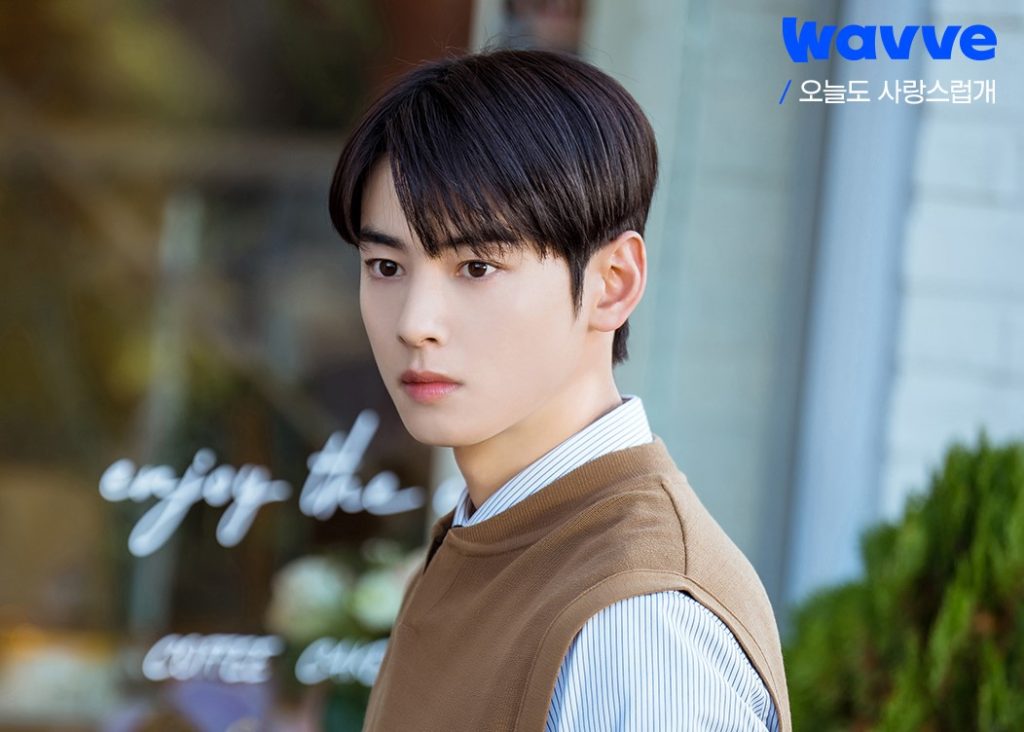 MBC's new Wednesday drama "A Good Day To Be A Dog" (director Kim Dae Woong / writer Baek In Ah / production Group E, Fantasio), set to premiere on October 11 at 9 p.m., is an unpredictable fantasy romance drama based on the Naver webtoon "A Good Day To Be A Dog" (writer Lee Hye) of the same name about a woman cursed to turn into a dog when kissed and a man who is the only cheat key to break the curse but is afraid of dogs.
In the film, Cha Eun-woo plays Jin Seowon, a high school math teacher and a man who is afraid of dogs due to a childhood trauma. Behind his handsome exterior and cold charisma, he hides a sad trauma, but an unexpected encounter changes his life.
In the stills released on the 13th, Cha Eun-woo's transformation into Jin Seowon is eye-catching. With his neat and tidy styling, he looks like the perfect teacher and is sure to win over potential viewers as he stands in front of the blackboard with his arms crossed and his glasses on.
Speaking about why he chose this project, Cha Eun-woo said, "I personally love puppies, and I chose this project because the unique theme of turning into a dog by kissing is fun and interesting. I think this unique theme is the charm of our drama."
"He is a character who has a phobia of dogs due to a childhood trauma, and although he looks cold on the outside, he is a warm-hearted friend," he said, adding, "I love math and my job in the movie is a math teacher, so I wanted to make the character more interesting and three-dimensional."
Cha Eun-woo explains what he focused on most in her portrayal of Jin Seowon, saying, "I think I talked to the director and writer about every scene and created it one by one in order to capture Seowon's changing personality while being with Haena (Park Kyu-young), who has a diametrically opposite personality." "I'm also an 'outgoing' person, and I think that's what makes me similar to Seo Won, and I like puppies, but I'm afraid of them," he said, adding that he also had a synchronization with the character.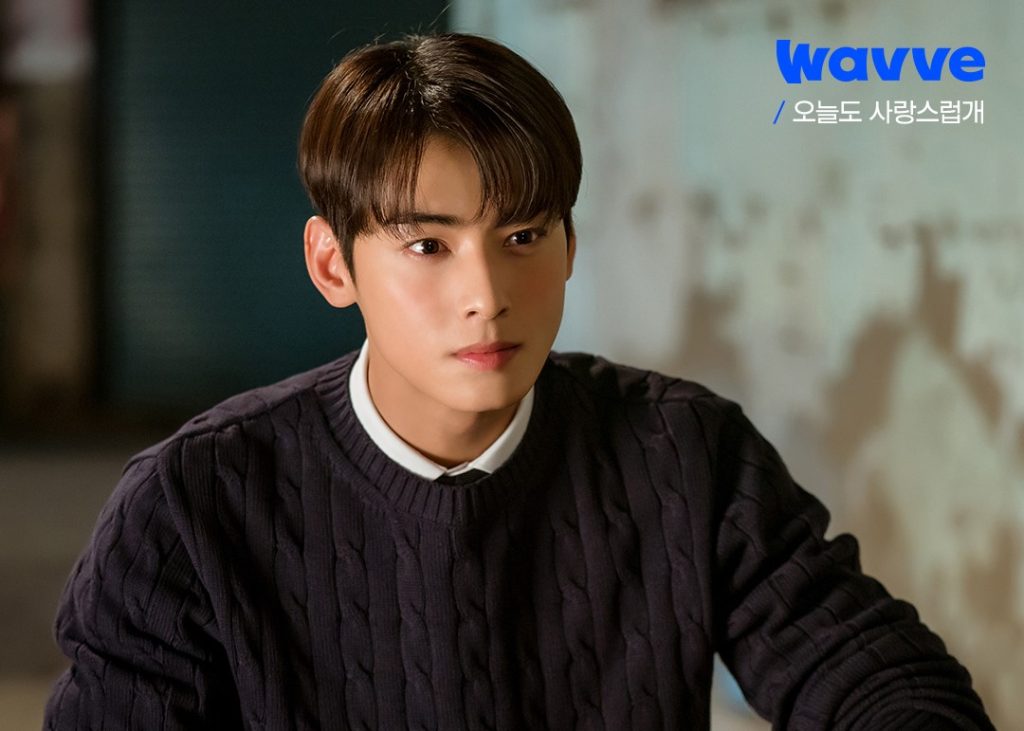 When asked about the keywords that best describe Jin Seowon's character, Cha Eun-woo chose "math," "uncle," and "Haena." "The character of Jin Seowon is a math teacher, so I think he is inseparable from 'math,' and he cares about his nephews, Yul and Haena, so I chose the keywords 'uncle' and 'Hannah,'" he said.
Last but not least, Cha Eun-woo gave an affectionate request to the audience, saying, "'A Good Day To Be A Dog' is as lovely as its title, so please give it a lot of attention and love."
MBC's new Wednesday drama "A Good Day To Be A Dog" premieres on Wednesday, October 11 at 9 p.m. and will air back-to-back episodes in the first week.