NCT held its first full-group concert!
All of fans become enamored of the gorgeous stage!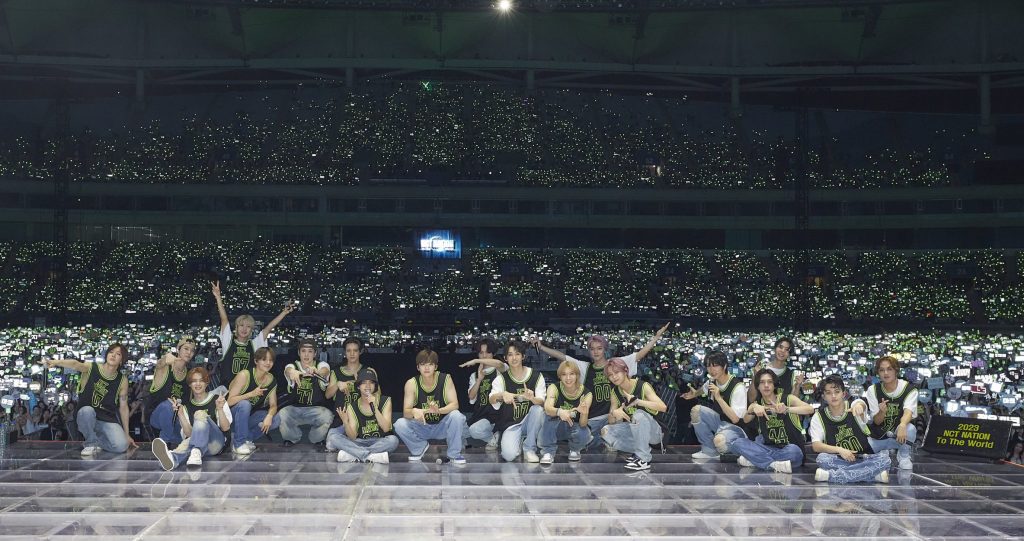 NCT proved its overwhelming popularity with a group concert.
On August 26, the concert "NCT NATION: To The World" was held at the main stadium of the Incheon Literary Stadium.
In line with the concept of "connecting everyone in the world of music," NCT created a place to unite with fans from all over the world with a fantastic performance that combined stylish music, overwhelming performances, and perfect stage manner.
As NCT's first offline full-group concert, the setlist was largely composed of group songs and unit songs, showing off the various combinations and charms of the members and confirming the synergy effect.
The audience was mesmerized by the special performance, which fully enjoyed the unique identity and power of the NCT brand.
Since NCT held this performance just before their comeback, the audience was impressed by their unique performance of the title track "Baggy Jeans", the dreamy "Interlude: Oasis", the bright and hopeful "Kangaroo", the intensely appealing "The BAT", the lighthearted "PADO", the powerful "Alley Oop", the sexy "Call D", and the heart-filling and emotional "Golden Age." The eight songs from the fourth full-length album were shown on stage for the first time, raising expectations for the new album even higher.
The stage also featured hit songs such as "The 7th Sense" and "BOSS," hip songs such as "Misfit," "OK!" and "New Axis," and sweet vocal harmonies such as "Coming Home," "My Everything," and "Good Night."
They also performed "Black on Black" and "RESONANCE," two group songs that impressed with their overwhelming group dance and excited the audience with a total of 40 songs on stage that all fans could not take their eyes off for a moment.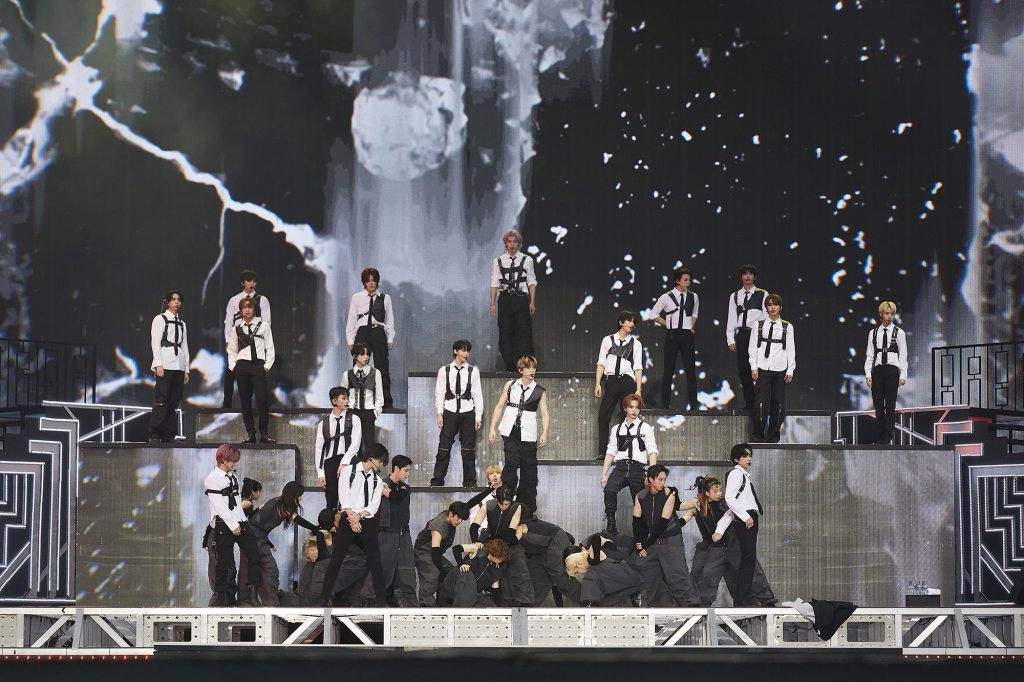 NCT 127 presented their creative music color and strongest performance with "2 Baddies," "Kick It," and "Limitless," NCT DREAM presented their addictive and energetic stage with "ISTJ," "Hot Sauce," and "BOOM," WayV performed "Phantom," "Kick Back," and "Take Off" with sophisticated music and perfect group dance, while Dojaejung performed the stylish "Perfume," each team's color and charm were impressive on stage and received explosive cheers.
NCT said, "We have been running hard since our debut in 2016 until now; we have been dreaming of performing together for 7 years, and this moment with the members is very important to us. We hope you will stay with us for a long time, as we will continue to show you a wonderful appearance worthy of the NCT name. Please expect a lot from us." They commemorated the meaningful moment of the concert with their impressions.
NCT released its 4th full-length album "Golden Age" on August 28.
This will be followed by performances at Yanmar Stadium Nagai in Osaka on September 9-10 and Ajinomoto Stadium in Tokyo on September 16-17.