BTS's SUGA first solo concert, all performances completed
"Next time, we will stand on stage together as seven…"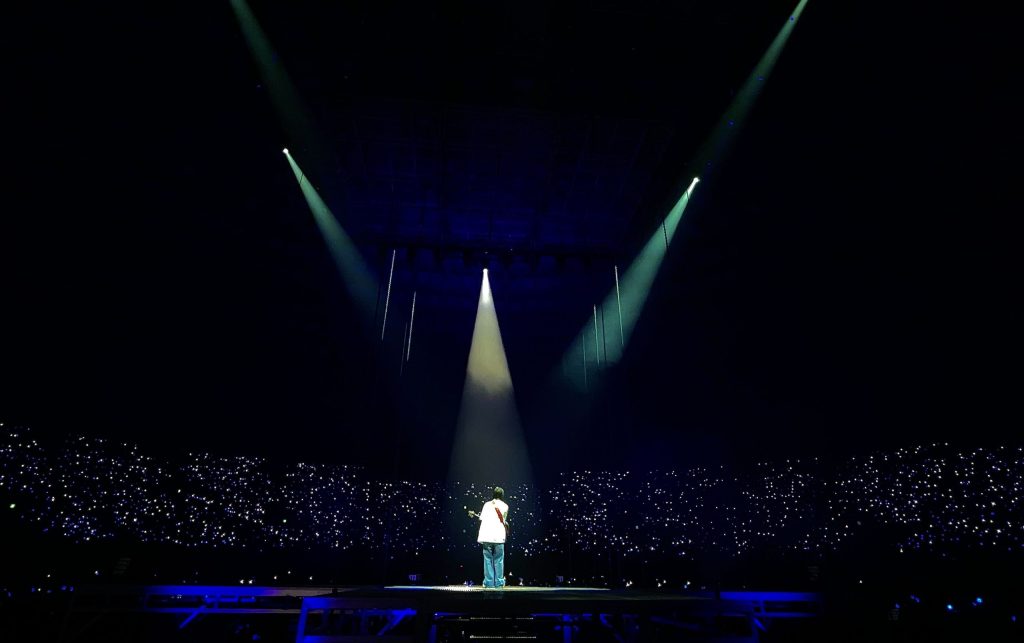 SUGA (Agust D) of BTS ended the encore concert on a high note. He parted from his fans with tears of passion and shared his final regrets with them. Jin and J-HOPE, who are in military, were in the audience, while Jungkook, Jimin, and RM cheered him on stage.
The final day of the "SUGA | Agust D TOUR 'D-DAY' THE FINAL" was held at KSPO DOME in Seoul's Songpa-gu at 5 p.m. on August 6. The concert was held in three sessions starting on August 4, with 38,000 audience attending the event. From April to June, SUGA held 25 solo concerts in a total of 10 cities including Belmont Park, Newark, Rosemont, Los Angeles, Oakland, Jakarta, Japan, Bangkok, Singapore, and Seoul, meeting over 290,000 fans.
He even held an encore concert, becoming the first solo artist among BTS to perform at the KSPO DOME.
As the finale of the world tour, the concert was a stage that encompassed seven years of music by SUGA and Agust D. It was a showcase of SUGA's music and Agust D's music. Focusing on songs from his solo album "D-DAY" and mixtapes "Agust D" and "D-2," the identity that goes back and forth between SUGA and Agust D was shown as it is.
He told fans early in the show, "This is really the last day. Are you ready to have some fun?" and guided their reactions. He then introduced himself by saying, "I'm so happy to see you. Everyone, this is SUGA, Agust D, and Min Yoongi (SUGA's real name)," he introduced himself and said, "The real final of THE FINAL, the last performance has begun. Before I knew it, it was the third and final performance, but the cheers from that moment when we announced the encore concert were still fresh and new," he said.
He then called out, "Since today is the final of the finals, I want everyone to do their best and enjoy this time so that neither you nor I will be left feeling unsatisfied when it ends.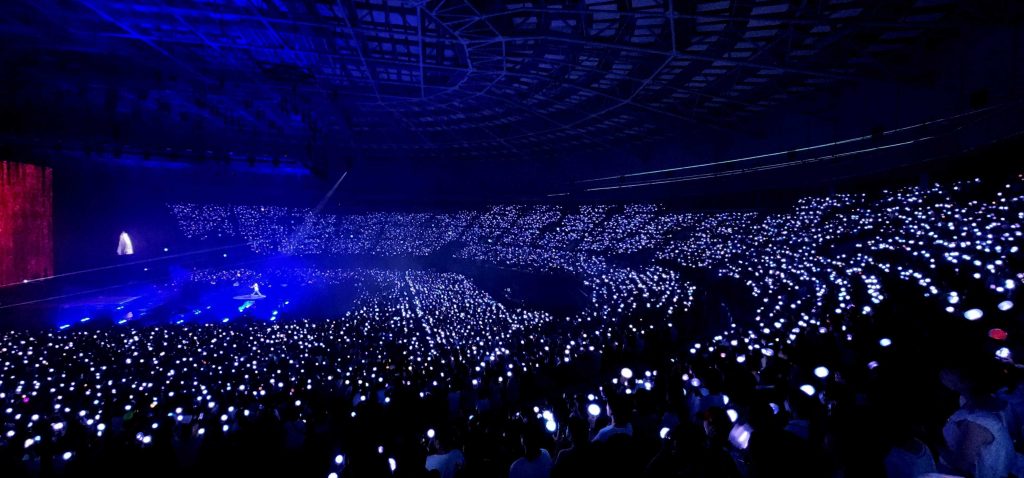 The live session was enriched with rich sound just for the last leg of the world tour, VCR that enhanced the immersive experience of the performance, and gorgeous stage effects. The stage was also impressive as it represented SUGA and Agust D's 7-year musical journey and changes, and the atmosphere was further enlivened by the cheers of ARMY, who united their hearts in support.
Special guests were also a highlight of the show. RM of BTS appeared at the same day's performance. SUGA and RM sang "Strange" and performed a collaborative stage for the first time in a while. The cheers from ARMY grew even louder when RM appeared with short hair, and SUGA gave a wonderful stage performance.
As this was the last performance of his solo concert and encore concert, SUGA expressed his loneliness and gratitude to his fans through tears. He showed tears as he sang "Snooze" and "Dear my friend. Fans shouted "Min Yoongi" and cheered him on as he shed hot tears during his last performance.
He said, "Actually, I was worried at first, but I am happy that it ended this way, very happily and happily, without any problems. I am really grateful and thankful. Today was great. I would like to give you 30 praise stickers. Thank you so much for doing this performance with me."
With that, he announced that he would make a comeback with BTS, saying, "When we perform in Seoul again, I cautiously predict that all seven of us brothers will be on stage together."
After his final stage performance, he repeatedly greeted the audience by saying, "I wanted to tell you that I always appreciate you," and tried to communicate even closer with his fans as walked around the stage.
It was a special time filled by SUGA, Agust D, and ARMY.