NCT Taeyong makes his first solo debut as a member of a group
"Listen to 'SHALALA' and be confident in yourself."
There were tears at the press conference.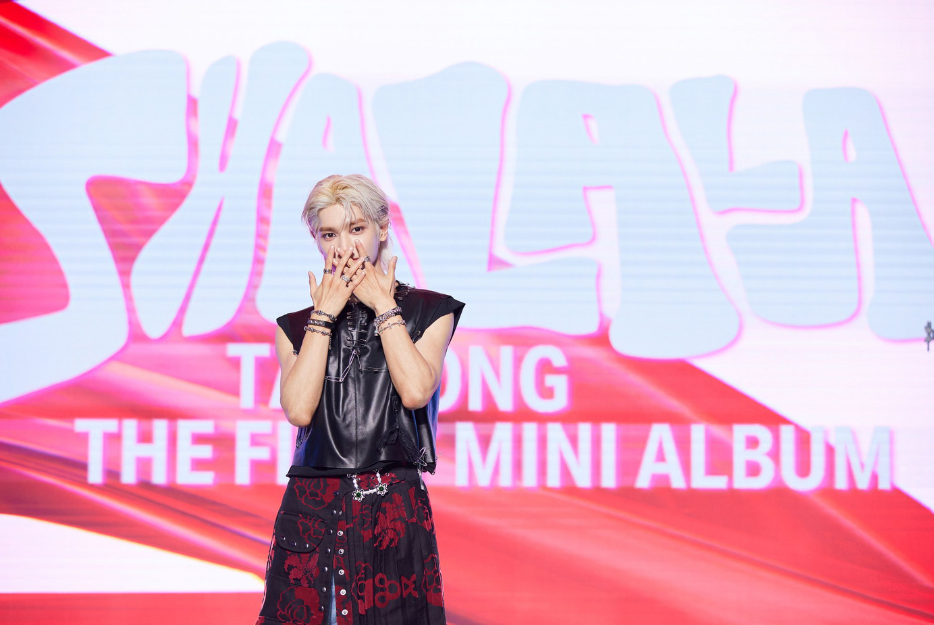 Taeyong of the multinational dance and vocal group NCT held a press conference on June 5 to celebrate the release of his first mini-album "SHALALA," the group's first solo debut.
At the press conference, he said, "I've been involved in a variety of group activities so far, but I'm very excited about being a soloist, and while I'm nervous, I'm also scared. Above all, I have the strongest desire to do my best."
In this work, Taeyong was involved in writing the lyrics for all seven songs on the album.
At the press conference, he gave the highlights of the songs as well as episodes from each song. In particular, he revealed that he paid attention to every lyric of the title song "SHALALA", saying, "Every person in this world has its own charm. If you listen to "SHALALA" when you get ready to go out, I think you will be able to go out with confidence in yourself and feel challenged."
Furthermore, in the music video (MV) of the title song "SHALALA", one person plays four roles, and the chaotic world view created by hackers further enhances the song's "SHALALA".
At the press conference, he also performed and performed a dance called "Nyan Nyan (kitty) Punch", which is a key point in the choreography.
Also, during the press conference, there was a scene where she was moved to tears. Taeyong sent a message, "I want to continue to work with my own feelings and thoughts as they are."