Takanori Iwata releases a video reflecting on his first solo tour "THE CHOCOLATE BOX."
"I was able to achieve a space where I could directly express my feelings to my fans."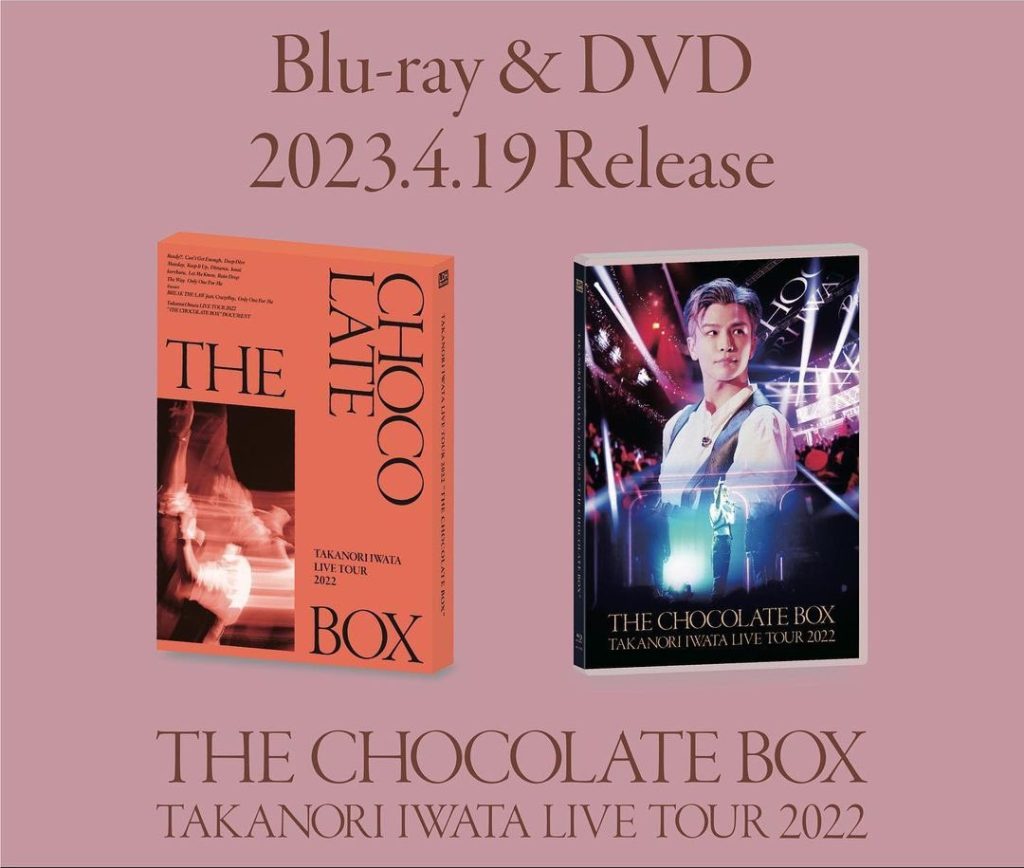 A video interview with Takanori Iwata, who is a member of EXILE, Sandaime J Soul Brothers (J Soul Brothers Third Generation) from EXILE TRIBE commemorating the release of his solo tour "Takanori Iwata LIVE TOUR 2022 'THE CHOCOLATE BOX'" on Blu-ray / DVD was released on the YouTube channel of Music Natalie on April 19.
Iwata performed his first solo album "The Chocolate Box," released last October, on his first concert hall tour of 11 shows in 10 cities throughout Japan. He not only sang, but also performed a variety of other performances, including recitations and dance performances.
In a video interview, Iwata reflects on the tour, "I was able to create a space where I could directly convey my message and feelings of gratitude to my fans in my own words. That's what it's all about." Looking back on the tour, he talks about the unique structure and direction of the hall, the reading performance, his thoughts on the performance, the songs "Only One For Me" and "BREAK THE LAW feat. CrazyBoy" performed at the live, and his future activities.