J SOUL BROTHERS Ⅲ from EXILE TRIBE appears in "Numero TOKYO"!
J SOUL BROTHERS Ⅲ from EXILE TRIBE will be on the cover of the March special edition of "Numero TOKYO" magazine, which goes on sale tomorrow, January 27.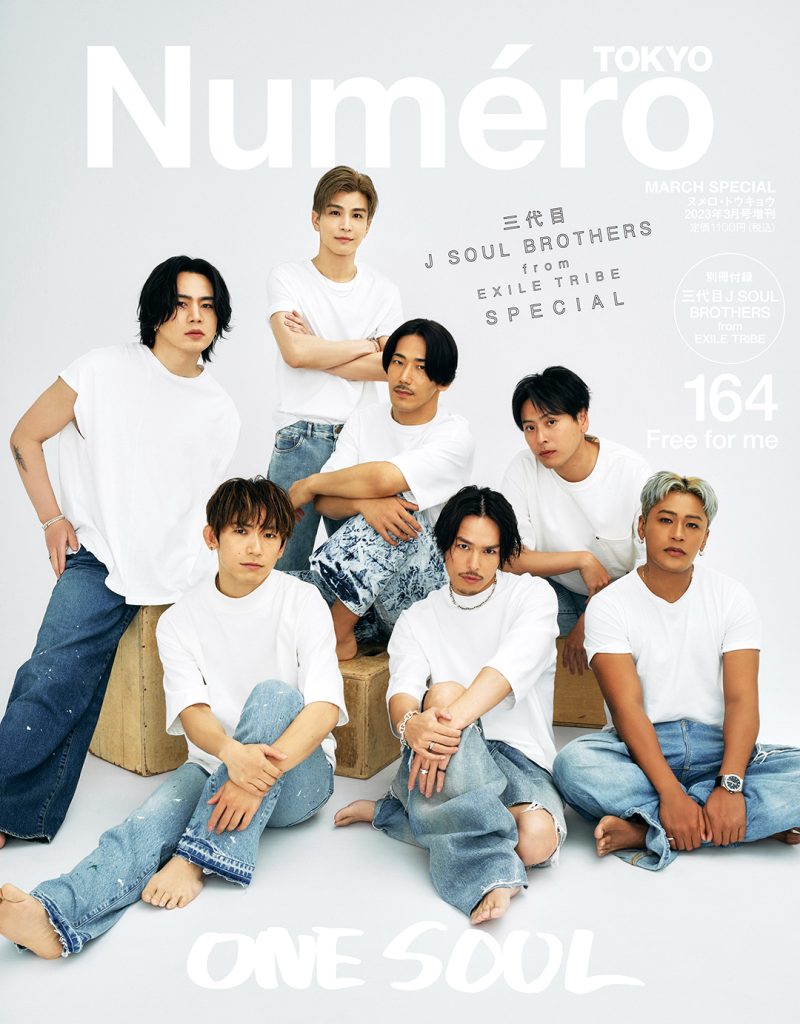 This is the third time that the entire group of J SOUL BROTHERS Ⅲ has graced the cover of a small magazine. While in the past they have been dressed in glittering fashions, this time they requested to be photographed in white T-shirts and denim.
Even though they were wearing the same combination, their individual personalities were brought out more clearly by wearing items of different lengths and widths.
The photos captured intimate moments of boyish banter, selfies, and behind-the-scenes glimpses of the band members and showed the warm and strong bond between the members, just as they had said in interviews, "The members are our family/home/base."
In the pages featuring each member, you should pay attention to their individual expressions. The world-renowned photographer, Chikashi Suzuki, has brought out not the usual cool and composed faces of the members, but rather their sad and relaxed expressions, making you feel closer to their presence.
A video showing behind-the-scenes footage of the shoot will also be available on the official Numero Tokyo YouTube channel.