PERSES to travel to Japan and exchange with TREASURE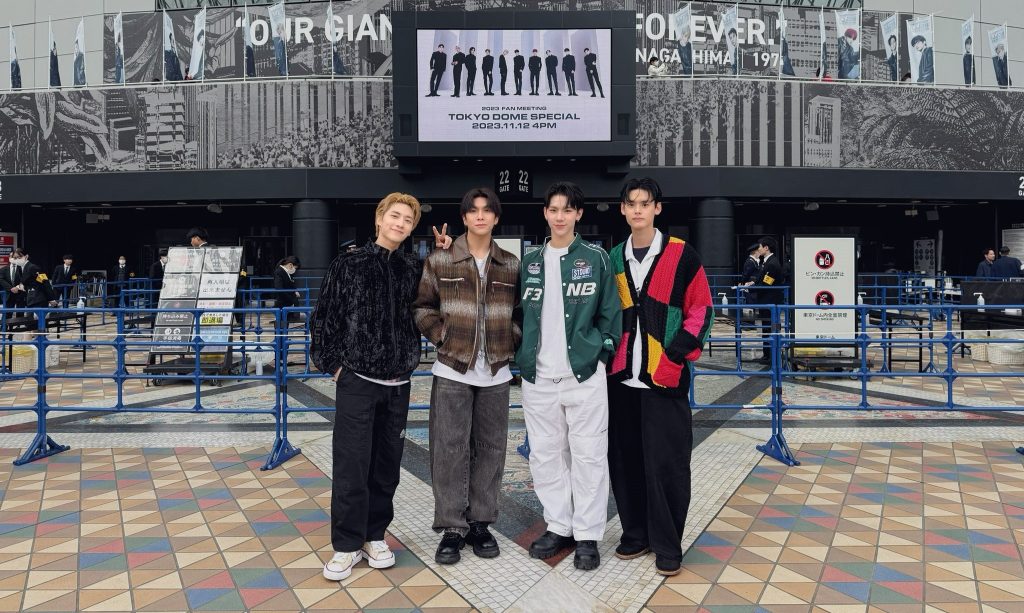 PERSES is a five-member male dance and vocal group belonging to "G'NEST" under GMM Grammy, the largest record label in Thailand.
Formed by trainees of a performing arts academy called "GMM Academy," the group debuted with the digital single "My Time" in September 2022.
Their appeal lies in their K-POP-like performance and modern pop music with the scent of hot and beautiful tropical Thailand.
PERSES posted a video on November 12 that appeared to have been taken at the airport, followed by photos of chairs in the airport and members boarding the plane on their official Twitter page. Amidst the interest in their destination, a photo of the four members, excluding Krittin, was uploaded the same evening with the hashtag #PERSESinJapan. (Although Krittin was unable to join the trip due to a minor health condition, the members told fans on social media that there was no need to worry.)
PERSESin… ปุปปับทริป! รอบนี้ไปไหนดีน้าา? 🤔✈️#PERSES #PERSES_TH pic.twitter.com/ukseU0VpZx

— PERSES (@perses_official) November 11, 2023
กฤตินไม่ค่อยสบายนิดหน่อยค้าบบ เลยไม่ได้มา ปุบปับทริป ด้วยกัน แต่ไม่ได้เป็นอะไรมากไม่ต้องเป็นห่วงน้าาา ☺️ #แอดมินจี

— PERSES (@perses_official) November 12, 2023
PERSES came to Japan to attend TREASURE's fan meeting at Tokyo Dome on the 12th, and on the 13th, a collaboration dance video with the members of TREASURE was released, and fans were delighted by the unexpected collaboration.
Casual photos of the members taken in the city and enjoying Japanese cuisine were also shown together.
Fans were overjoyed by their unexpected visit to Japan, and many expressed their eagerness for a live concert in Japan.
PERSES Official Twitter
PERSES Official Instagram