Takanori Iwata & Song Kang talk after more than a year.
"Double Gan(Kang)" finally meet in person
and discuss their acting theory.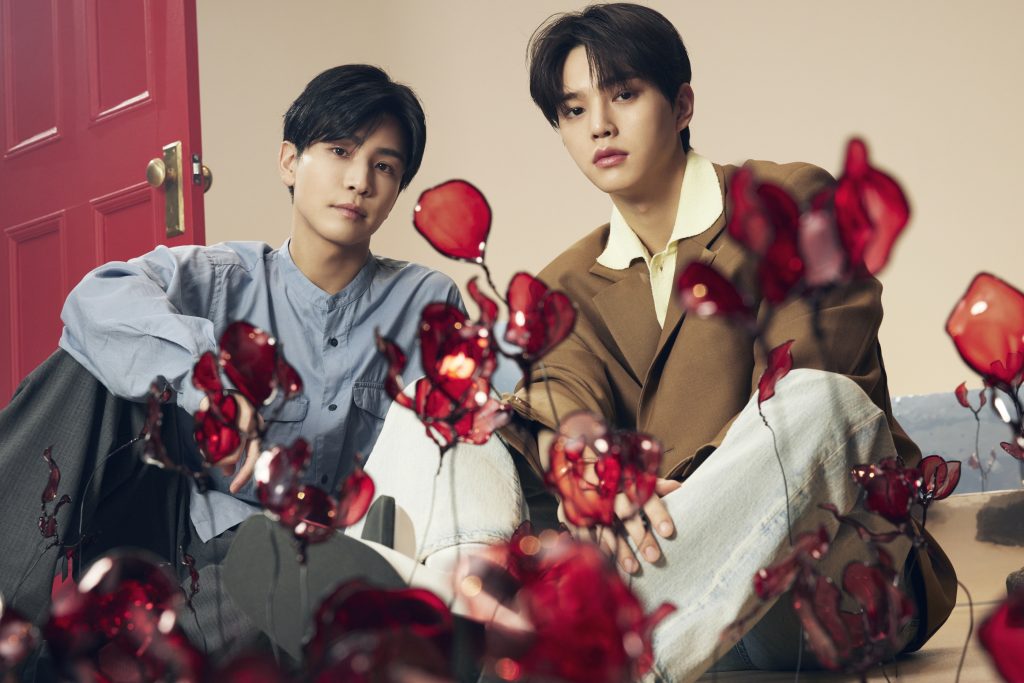 Takanori Iwata of EXILE / J SOUL BROTHERS III who will appear in the movie "Once Upon a Crime" (September 14th) talks with Korean actor Song Kang who will appear in "Sweet Home" Season 2 (October to December). Both films will be distributed exclusively on Netflix.
More than a year after their remote conversation held last year, the two met in person for the first time and showed off their two-shot!
Last February, as part of a special collaboration for the "Netflix Love Campaign", Takanori Iwata of "Fishbowl Wives" and Song Kang of "Forecasting Love and Weather" conducted a cross-border conversation. The two conducted a remote interview. Despite the language difference, Iwata is known by the nickname "Gan-chan," and this special "Gan x Kang" interview was a dream come true for their respective fans. This time, the two finally met for the first time in real life, and after more than a year, they are now unveiling a miraculous shot of the two of them together.
The movie "Once Upon a Crime" is a "fairy tale × real mystery." The film is based on the novel of the same title, which has become a huge hit, selling more than 330,000 copies in total.
A fantasy and comedy mystery filled with dreams and adventures, in which Red Riding Hood, who is on a journey, plays the role of a detective to clear up a case that occurs in the world of fairy tales.
In the film, Takanori plays the role of a cool prince who is admired by all the women in the country.
Based on a Korean webtoon manga, the Netflix series "Sweet Home" is a monster survival film starring Song Kang, who is known for his roles in "Forecasting Love and Weather" and "Nevertheless,".
After losing his family in a car accident, the main character moves into an old apartment called Green Home and leads a reclusive life. One day, however, the situation changes drastically when humans transformed into brutal monsters attack the apartment. He and the residents of the apartment unite to survive the monsters and fight for their lives.
In this interview, held in January 2023 when Song Kang visited Japan to hold a fan meeting, the two talk about their memories of the last time they met remotely, their joy at finally being able to meet face-to-face in real life, and even passionately discuss their theories on acting. In addition, the two actors introduce the highlights of their upcoming films, a miracle that can only be seen here.