BALLISTIK BOYZ performed with TRINITY for the first time in Japan
In the encore of the live, TRINITY appeared and they performed a collaboration song "Drop Dead feat. TRINITY"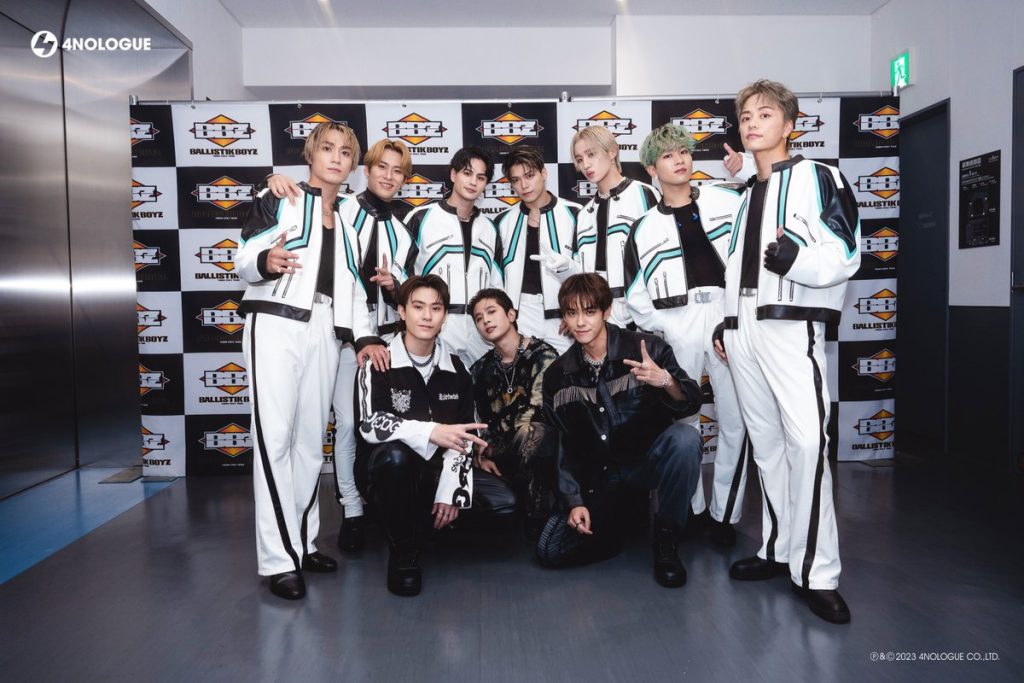 Photo by 4NOLOGUE
BALLISTIK BOYZ, a 7-member dance and vocal group belonging to LDH in Japan, held the final performance of their nationwide tour BALLISTIK BOYZ LIVE TOUR 2023 "N.E.X.T." at Garden Theater in Tokyo on June 30. This was the first tour after his training in Thailand, and they completed a total of 16 performances in 14 cities throughout Japan.
BALLISTIK BOYZ moved their base of activities to Thailand for six months from the end of August last year to February this year for training. They started a nationwide tour in April as their first tour after returning to Japan, and the final performance was held on that day.
For an encore, TRINITY, a popular three-member boy group in Thailand, appeared on stage.
The collaboration song "Drop Dead feat. TRINITY," which was released for distribution in February, was performed for the first time in Japan to the delight of fans.
■TRINITY's Comment
We're so impressed by the warm welcome from everyone. Thank you to BALLISTIK BOYZ and the Japanese fans again for giving us a memorable experience. Let's have fun together again real soon!
The live ended with "N.E.X.T.," a song written by the members to express their feelings about the tour. BALLISTIK BOYZ, who had completed the tour, offered a message to their fans.
■BALLISTIK BOYZ Comment
We were able to successfully complete all the shows! We are filled with so much gratitude. This was our first solo live tour in two years after our activities in Thailand. We worked together with the members and the staff to think about how we could convey our thoughts and feelings of "N.E.X.T" that we put in the tour title. However, this is not the end of our "N.E.X.T.". We still have many more dreams to fulfill. We will continue to pursue our dreams of "from Japan to Asia" and "from Asia to the world", and just as our seniors have made a path for us, now we will make a new path "to the world". Just as our seniors have made a path for us, now we would like to pave a new path "to the world"!
We will continue to bring you entertainment that is just like us and just because it is us! We will continue to deliver entertainment to you, so please look forward to it!
Thank you for your continued warm support!