King & Prince's highest ever sales of 18.41 billion yen!
Wins seven titles in the Music Ranking for the first half.
"It was an award that the five of us and our fans won together."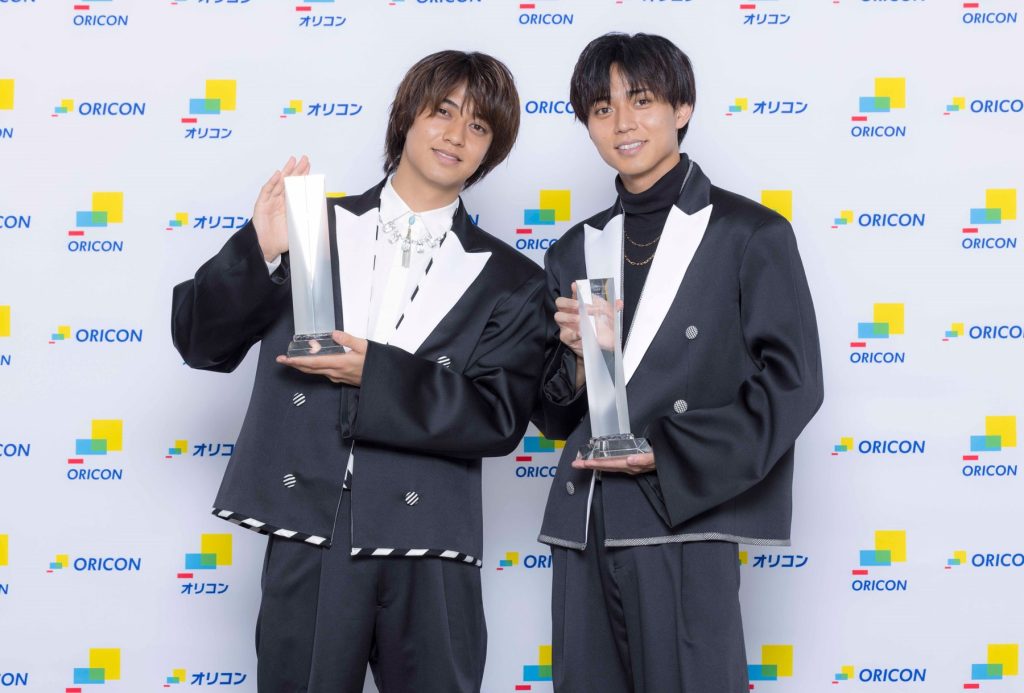 King & Prince took first place in the "Sales category by artist total ranking" with 18.41 billion yen in sales during the period in the "Oricon First Half Ranking 2023" announced on June 29. They also took first place in seven categories in the "Sales ranking by title," dominating the "Music Ranking for the First Half of the Year."
For King & Prince, this is the first time in their career to be ranked No. 1 in the "Total Ranking." The 18.41 billion yen in sales during the period was a personal best, surpassing the 10.95 billion yen recorded by ARASHI in FY2013 and the highest amount ever.
This is the first time in 10 years, since ARASHI, that the total amount of sales in the same ranking has exceeded 10 billion yen, and only ARASHI and King & Prince have achieved this feat.
In the "Sales by title" category, the single "Life goes on / We are young" ranked No. 1 in each of the "Single" and "Combined Single" rankings.
The music video work "King & Prince First DOME TOUR 2022 ~Mr.~" ranked first in each of the "DVD," "Blu-ray Disc (BD)," and "Music DVD/BD" rankings, winning seven awards.
Ren Nagase, a member of the group, commented on the awards, "I'm still a little confused as to whether we really received these awards. The number and scale of the awards are so large that I don't really feel it," he said, unable to hide his confusion.
Kaito Takahashi also could not hide his excitement at the array of trophies, saying, "I have never seen eight trophies like this in a row!
Nagase analyzed the reasons for winning so many awards this time, saying, "I think this award was won together with the five of us and all the fans who have been supporting us. (Three members left the group in May.)
He added, "I think we were able to achieve such a wonderful result because everyone received the music that we have carefully created straight away. I have nothing but gratitude for our fans." and his priority was to thank his fans.
About the future, Nagase commented, "I am proud of the history of King & Prince so far, and while facing the fans, I will do my best to enjoy and overcome one by one."
Takahashi also commented, "I will do my best so that I can surpass this result even more in the future. And next time, I will aim for the 9th crown!" He promised to aim even higher.