T-POP idols gathered for the "KAZZ Awards 2023 !"
ATLAS, PROXIE, PERSES, 4MIX and more at "KAZZ Awards 2023" celebrating the 17th anniversary of "KAZZ MAGAZINE."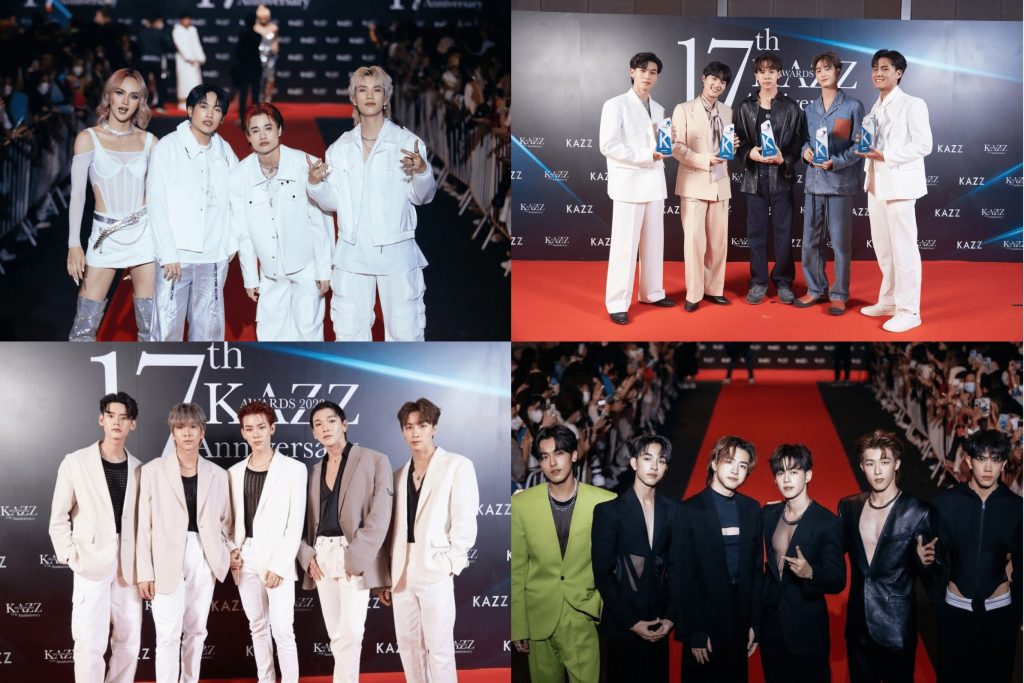 The "KAZZ Awards 2023," an awards ceremony organized by the editorial board of Thai lifestyle magazine KAZZ MAGAZINE, was held on May 16, bringing together artists, actors, and directors active in Thailand.
The awards ceremony brought together famous artists such as Paper Planes, ATLAS, 4EVE, LAZ1, PROXIE, PERSES, TIGGER, TYTAN, 4MIX, YourMOOD, Bear Knuckle, MXFRUIT, etc. The award recipients were decided by the votes of fans.
Here are some of the winners.
The Outstanding Young Man of the Year 2022 award went to Muon, a member of ATLAS, in first place, and Tad, also of ATLAS, in second place.
The Trending Artist Award went to LAZ1, and Rising Male of The Year went to Gorn of PROXIE, a member of bROTHERSMUSIC.
Check out the "KAZZ MAGAZINE" website for performance photos and much more! ( https://kazz-magazine.com/154399-2/ )