EXILE TETSUYA, EXILE NAOTO, Aran Shirahama, Mandy Sekiguchi, and Taiki Sato appeared at the fan meeting!
A "SPECIAL FAN MEETING" for users of "PREMIUM WATER FUTURE" was held at LDH kitchen THE TOKYO HANEDA in Tokyo on April 8 and April 16.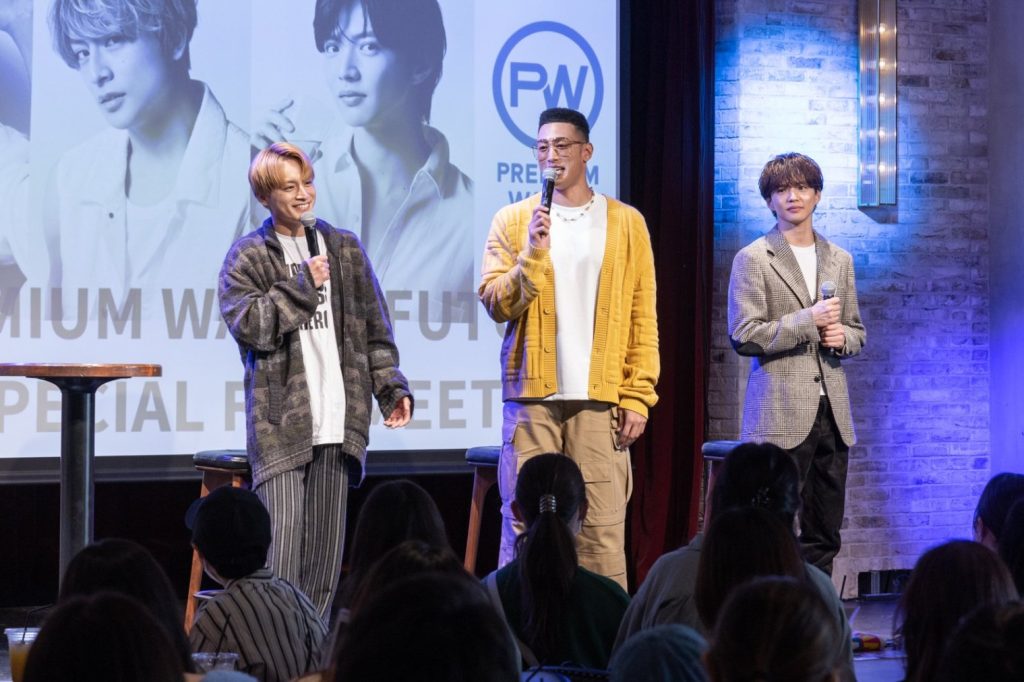 Under the slogan "Water for the future," PREMIUM WATER hopes to contribute to solving various problems in society through "natural water," a gift from nature.
Aran Shirahama, Mandy Sekiguchi, and Taiki Sato, the official ambassadors, appeared on April 8, and EXILE TETSUYA and EXILE NAOTO appeared on April 16.
On April 8, the three appeared in their casual clothes, but while Shirahama and Sekiguchi wore laid-back outfits, Sato wore a formal jacket newly made for the occasion and was teased by Shirahama and Sekiguchi about his formal look.
On April 16, TETSUYA and NAOTO, who are said to be in charge of healing among EXILE members, enlivened the audience by singing EXILE's song "What Is Love" together and having a friendly conversation through their excellent combination.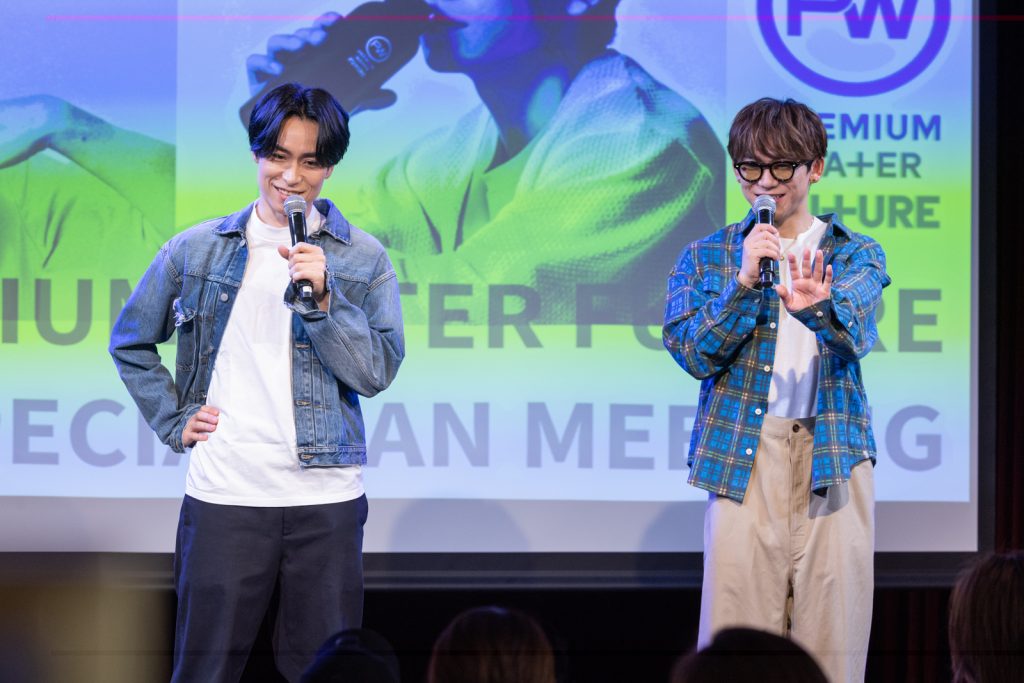 They showed photos of their childhood and what they are currently addicted to. The audience was excited to see unexpected glimpses of a side of the members that they do not usually get to see, and many of the photos showed how well the members get along with each other.